A2Dominion improves people's lives through high-quality homes and services. While we take a commercial approach to housebuilding, all the profits are reinvested to help deliver more homes and services to support independence for people with a range of needs.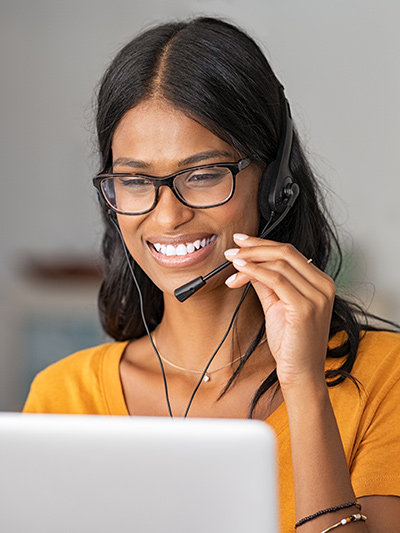 Our Change and IT teams are responsible for the implementation of robust, reliable and effective IT solutions and the delivery of excellent service to all our customers.
We aim to achieve this by providing effective IT solutions which will support the delivery of high-quality homes and housing services. For example, we are two years into a four-year change programme called Fit for the Future (FFP), which aims to significantly improve the way we work as an organisation and the services we provide to customers.
It's a complex and challenging programme involving changes to our processes, people and technology which affect all areas of the organisation and an exciting time to join the team.
You can find opportunities within the following areas:
Information Technology including Service desk
Facilities
Project Services
FFP
Why work for us?
We want you to belong.
We know that equality, diversity and inclusivity make us better. We embrace the unique contributions of our people and seek to create a workplace where everyone feels like they belong.
We are committed to ensuring everyone has the opportunity to contribute to our success so we can truly thrive and support the diverse communities we serve.
We want you to be rewarded.
Working for an organisation with a social purpose will enrich your life. We offer a competitive salary and benefits package for our sector, a generous amount of annual leave with financial and non-financial recognition schemes in place, but for us it's not about the money.
We make a meaningful, lasting difference to tens of thousands of people every day providing high-quality, sustainable homes and services and investing in the communities where we work. What we do is challenging, but doing it well brings the reward of knowing that we really are improving people's lives.
We want you to grow.
Personal growth is different for everyone and we offer a range of options to help you achieve your goals. If, for you, that means being part of a professional body, we'll support your membership and accreditation. Or it might mean you pursue on-the-job learning, get a mentor or undertake one of the many training courses we offer.
In corporate roles, there are opportunities to get involved in a range of projects including our Fit for the Future business change programme.
We want to support you.
We believe that work is an experience, not just a place. That is why we take the time to engage and understand what is important to our people. We are a caring organisation committed to providing a positive working environment.
Improving your wellbeing is a priority for us. You and your immediate family have access 24 hours a day to free support through our employee assistance programme. We run initiatives throughout the year focusing on physical, mental and social health. And our mental health first aiders are here to listen and guide you to appropriate resources.
We have more information on working at A2Dominion.
Meet your technology and project management colleagues
We spoke to some of our people to ask them why they love working at A2Dominion and what makes them stay.
---
Jenny, Programme Director, Change & IT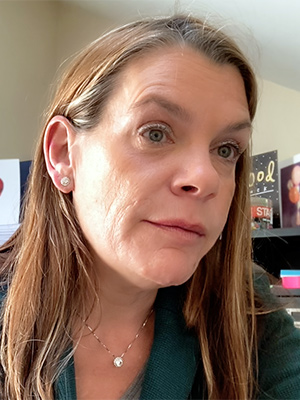 What attracted you to A2Dominion?
I think the ethos and the culture of working in the housing sector attracted me to A2Dominion.
I was also really impressed with the recruitment process.
I've always been a contractor, throughout my whole career, so from a contractor perspective, you might get a paragraph and a five-minute conversation and then you're told to be there on a Monday.
Whereas with a A2Dominion, I got a Fit for the Future programme (FFP) case study, I got to meet a couple of directors for an informal interview. And it was it was a very structured and very well thought out, so I was really impressed with that.
What would you say is the best part of your job?
I think it would be starting a brand-new role as programme director for A2Dominion's largest programme of work ever, FFP.
It's been challenging but the best part of my job has been A2Dominion's people: they've been friendly, supportive and helpful.
What is it about A2Dominion that makes you want to stay?
I've been given the opportunity to lead this programme which involves the whole organisation.
So, I'm really looking forward to seeing all of those people that have been promoted within the programme and watch how they develop over the next few years. How we can support them, give them the right learning and development, and provide them with the opportunity to develop all of their skills while we're delivering the largest programme of work that A2Dominion has ever experienced.
Toyin, Interim Business Analyst Team Manager, Change & IT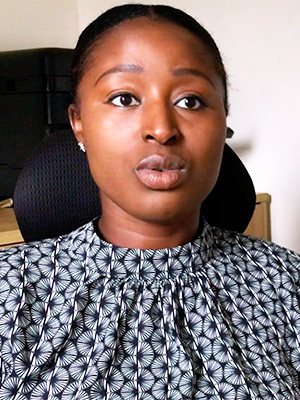 Why do you stay at A2Dominion?
I joined because I wanted an organisation that was centred around people and I needed a little bit more flexibility in my work-life balance.
I get opportunities to expand and grow, and the ability to be flexible with my hours and days, even with the projects I've worked on. I've had opportunities to do a lot of different things that I've never been able to do before in other organisations.
The people that I work with are amazing. They are a breath of fresh air when you come into work and it's another reason why I'll stay here longer.
What opportunities have you been given to learn and grow?
I started off as a business analyst, over three years ago, and the role has been amazing. Fast forward three years and I've had the opportunity to cover for my manager who's on maternity leave. So, I'm now working as a business analyst managing the team of business analysts.
So A2Dominion has given me that opportunity and has really invested in me as an individual, to learn and to grow. I've been on courses and on a mentoring programme to be mentored by someone else in another organisation. I feel like there's so much potential provided to me to grow. I've had some really good opportunities.
What's your favourite part of your job?
I get to mix with a different set of stakeholders in the projects I get to work on. I get to constantly learn about new processes and projects. I've always loved to learn and really enjoy that about working here.