Our commercial teams develop, build and sell new homes which helps us generate the funds we need to reinvest in our wide range of housing projects.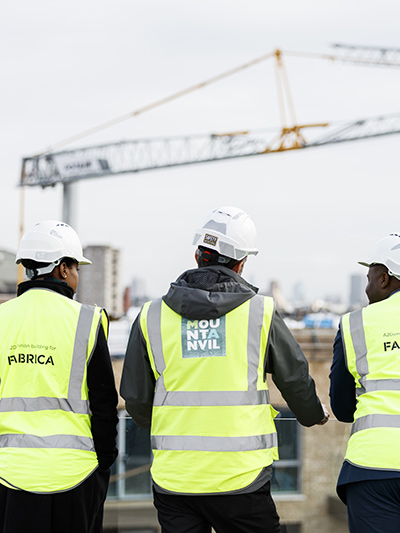 We have over 3,329 new homes in the development pipeline, taking us to over 39,293 in management over the next few years with even more opportunities to grow. If you want to join us, now's a great time.
We've won multiple awards including the Gold Award for Customer Satisfaction at In-House Research Awards 2020 and our Hammersmith & Fulham Civic Campus won the People's Choice Award in the December 2020 New London Architecture's (NLA) New London Awards.
We think differently about development, and are proud to see this consistently recognised by the industry.
We have lots of different positions for talented candidates, from planning and land buying through to construction, project management, and marketing and sales with our FABRICA by A2Dominion brand.
Our housebuilding roles include opportunities within the following areas:
Land, planning and development
Technical, commercial and construction
Sales and marketing with our FABRICA by A2Dominion brand
Business support
Why work for us?
We want you to belong.
We are committed to ensuring everyone has the opportunity to contribute to our success so we can truly thrive and support the diverse communities we serve. And we are keen to recruit from outside of the traditional demographics associated with the construction and property industries.
For some roles, we welcome people with experiences gained in different sectors and with transferable skills.
We know that equality, diversity and inclusivity make us better.
We want you to be rewarded.
Working for an organisation with a social purpose will enrich your life. We offer a competitive salary and benefits package for our sector as well as a bonus scheme and commission specifically for you if you work in Commercial.
We know people are proud to work for our FABRICA by A2Dominion brand which markets our new-build homes for sale and shared ownership. We create homes that are a pleasure to live in and communities where people can live and thrive.
What we do is challenging, but doing it well brings the reward of knowing that we really are improving people's lives.
We want you to grow.
Personal growth is different for everyone. If, for you, that means being part of a professional body, we'll encourage and support your membership and accreditation.
We provide training, learning and development especially if we've identified you as a talented person we want to nurture. And we'll invest in your professional qualification too. There are opportunities to be mentored and you are encouraged to participate in a wide range of projects.
We want to support you.
We believe that work is an experience, not just a place. That is why we take the time to engage and understand what is important to our people.
In our regular team meetings, we concentrate on wellbeing as well as work and in Construction we hold regular coffee mornings over Zoom. These will help you get to know your new colleagues as we adapt to a hybrid of office and remote working.
We have more information on working at A2Dominion.
Meet your housebuilding colleagues
We spoke to some of our people to ask them why they love working at A2Dominion and what makes them stay.
---
Nicole, Assistant Planning Manager, Land & Planning, Commercial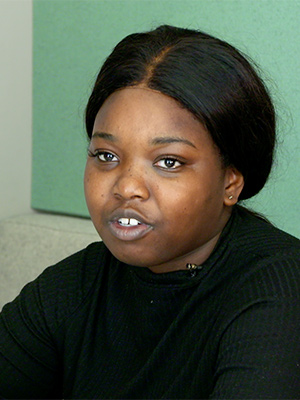 I manage planning applications on our large-scale developments, as well as helping people across the business submit small planning applications and getting those approved.
What attracted you to A2Dominion?
I applied because I wanted residential experience with a house builder and because A2Dominion was a house builder with a social purpose thought it would give me good experience.
I would understand how the business operates their affordable housing whereas with other organisations, they just do private housing.
And I thought it seemed like a fair company, and I'd be able to explore what I wanted to do with my career.
What's keeping you here with at A2Dominion?
They did live up to my expectations. I think A2Dominion is a good company if you want to expand your knowledge and build a career.
I really enjoy working with my team, I think everybody is very supportive of me. There are some really good schemes and I've been given the opportunity to take more responsibility within these projects.
I've been able to reach out to other departments who have paid consultants to do their planning work for them. And now we're doing it in-house, and people just come to me and ask me to help them.
We also have good training. I've been encouraged to go on training and I've suggested different training programmes. My team have listened and paid for them.
I also feel like my team listen to me when I have suggestions as well. And I'll be able to expand and grow into other roles in the future. As I keep gaining more experience (because at the moment, I'm quite a junior level) I'm getting more confident in my role and I will be able to progress to other roles within the organisation.