There's a place for everyone.


Beginning your career can be tough. Everyone asks for experience but how do you get a job without experience? At A2Dominion there are opportunities in several areas of the business and through a range of pathways.
Early Years Support programme
Our recently-launched Early Years programme offers roles in our Support function for people who are starting out in their professional lives.
Salaries are among the best in the sector and everyone who enters this programme is able to earn while they learn. We offer a mixture of on-the-job training, development and support – as well as the opportunity to study towards a professional qualification.
This is a great opportunity for people who are coming to the end of their education (from 16 and above) and are looking to enter a career path that can take them to the top.
There is also a range of other excellent benefits, including:
• 25 days paid holiday
• Flexible shift patterns
• Regular catch-ups with a friendly team
• Full benefits, including free uniform for some roles and travel schemes
• Full training and support from day one.
We have roles available at our sites across Berkshire, Surrey, and the South-East.
For more information about A2Dominion's Early Years programme, please call 0121 716 3988 or email a2dominion@cohesionrecruitment.com.
Apprenticeships
We are an award-winning apprenticeship employer, offering competitive salaries, benefits packages and lots of learning to support your growth. It's part of the reason why so many of our apprentices move into permanent roles within A2Dominion.
We generally advertise once a year, offering opportunities typically aimed at Level 3 in Business Administration. To apply for an apprenticeship with us, you must:
be aged 16 or over
show us that you can complete the two-years of the apprenticeship
have the minimum levels of qualifications required.
Our current starting salary is £14,950, which increases to £15,450 upon successful completion of your probation.
As an apprentice with us, we'll support you with a mentor and you'll join a supportive and growing community of other apprentices across the business through networking days.
For more information about apprenticeship opportunities at A2Dominion, please contact us on 0800 432 0077 or email us at community.investment@a2dominion.co.uk.
Kickstart scheme
If you're aged between 16 to 24 years old and on Universal Credit, then why not consider one of our paid 6-month work placements. As well as getting paid, you'll also receive support to get you into a permanent job at the end of your work experience, including access to workshops, a job club and a mentor.
All you need to do is email us at community.investment@a2dominion.co.uk to see what vacancies are available and how to apply.
Why work for us?
We want you to belong.
We know that equality, diversity and inclusivity make us better. We will embrace and celebrate your unique contributions and we are creating a workplace where everyone feels like they belong.
We are committed to ensuring everyone can contribute to our success so we can truly thrive and support the diverse communities we serve.
We want you to be rewarded.
We offer a competitive salary and benefits package for our sector and a generous amount of annual leave so you can enjoy life outside of work.
Whatever your role, you're helping to make a meaningful, lasting difference to tens of thousands of people every day. We provide high-quality, sustainable homes and services and invest in the communities where we work. What we do is challenging, but doing it well brings the reward of knowing that we really are improving people's lives.
We want you to grow.
Personal growth is different for everyone but if you're on one of our programmes, we'll offer a range of options to help you achieve your goals. This might include on-the-job learning, getting a mentor or undertaking one of the many training courses we offer.
In some areas of the business, there are opportunities to get involved in a range of projects.
We want to support you.
We believe that work is an experience, not just a place. We are a caring organisation committed to providing a positive working environment.
Improving your wellbeing is a priority for us. You and your immediate family have access 24 hours a day to free support through our employee assistance programme. We run initiatives throughout the year focusing on physical, mental and social health. And our mental health first aiders are here to listen and guide you to appropriate resources.
Rianne, Leasehold Property Manager, Residential Services, Operations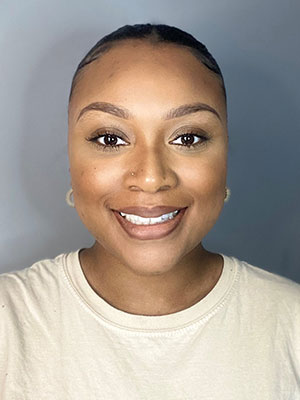 What is it about A2Dominion that makes you want to stay?
For me, a big part of the reason I stay is all my colleagues, my team I work with. It's like a family. When I first started, everyone was very welcoming. I didn't feel like I was a burden to anyone. Everyone's really supportive, helpful, friendly, everyone's approachable. And so, I settled in very quickly at the start.
Managers and colleagues will support you. They will provide encouragement and ensure that you are performing to your fullest potential. And maybe suggest an alternative route within the organisation.
The best part is the support and the encouragement to do well, even though it means they may lose you as a member of their team, they still root for you in another.
What opportunities have you been given to learn and grow since starting at A2Dominion?
I started as an apprentice so there's been many opportunities.
My first opportunity was as a leasehold coordinator. That exposed me to the world of property and dealing with solicitors for legal inquiries on property selling and managing so I got a lot of exposure into that world, very early on.
They recognised my potential and then I've grown within the business. I've managed to gain further qualifications, which have been funded by the organisation.
And there's always opportunities to learn more. So, I've gone up in the ranks. A couple of times my job role has changed, and I've recently started a new role.
I think there's so many different departments and so many areas that you can delve into. Opportunities are endless.