A2Dominion is more than just a housebuilder and a landlord. We invest in creating homes and supporting people to build sustainable and caring communities that make a difference to thousands of people every single day.
We offer a wide variety of services to our customers through the life cycle of their homes and our operational roles reflect this.
Our roles range from working on programmes to tackle inequalities to supporting customers with anything related to tenancies and leases. Or our property roles could be for you, managing the contracts to make sure our homes are maintained, safe and improved. We're even responsible for handing over new homes to their first residents.
Whatever the role, you can be sure you'll supporting our customers.
And whether you're looking for your first job or looking for the next opportunity to develop as an experienced professional, you'll find something that fits for you.
Why work for us?
We want you to belong.
Helping you to feel at home here is important to us. We believe in recognising the true potential of all our people by creating a culture where wellbeing and development are valued and access to opportunities will allow you to succeed. We encourage you to bring yourself to work with us and alongside our organisation's Equality, Diversity and Inclusion Network, offer local programmes to improve inclusivity and provide safe spaces to share thoughts and ideas.
We want you to be rewarded.
The social value your work brings to our customers is measured so you can see the difference you're making to people's lives. We'll pay you a competitive salary benchmarked against the market and we have local recognition schemes where small gifts or time off are given for a job well done.
We want you to grow.
Personal growth is different for everyone and we offer a range of options to help you achieve your goals. If, for you, that means being part of a professional body, we'll support your membership and accreditation. We're investing in growing our own through professional qualifications, coaching and internal talent development. We support shadowing, job swap and secondment opportunities. We also offer management development.
We want to support you.
We know that starting a new role can be daunting especially when your first day might be a virtual one. So, we adapted inductions to reflect remote working and introduced a buddy system encouraging people to work together over Zoom to recreate the feeling of sitting next to someone. It's not all just meetings either, we use our time together to connect by taking part in games, quizzes, exercise classes, TED talk circles etc and support you with resilience workshops.
We have more information on working at A2Dominion.
Meet your operations colleagues
We spoke to some of our people to ask them why they love working at A2Dominion and what makes them stay.
---
Cardox, Contact Centre Team Manager, Customer Experience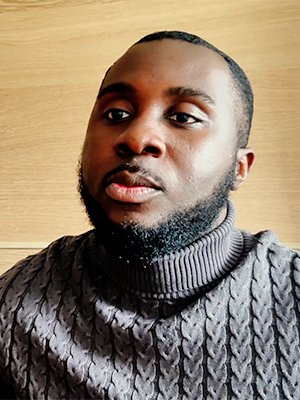 Why did you come to A2Dominion?
I came from retail but wanted to take the next step in customer service.
The contact centre has a huge, variety of people from different backgrounds coming together to assist customers. And it's such a good feeling trying to help customers, however we can, when working alongside each other as a team.
It's an amazing feeling to know you're actively helping somebody else's life get better.
What made you stay with A2Dominion?
I remember being extremely nervous on my first couple of phone calls because I had customers calling about service charges which was new to me. I stayed because I had a manager who understood my nerves and helped educate me. People who work in housing say it's something that's related to you: everybody lives in a house, in some way.
The knowledge I gained here has been amazing. I've been through so many transitions and getting promotions in a short time. And I've seen other people who have passion go far in the business as well.
And every day we're always striving to help improve customer journeys. If things aren't working well, there's belief to carry out feedback and ultimately change things quickly. It's a company that actively looks to self-improve itself, wherever possible. Everything has been for the sake of the customers.
---
Gayatri, Building Safety Manager, Property Services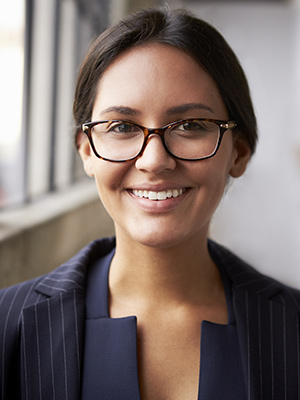 What is the best part of your job?
The thing that stands out to me most is how much I'm learning from different people and I've just embraced it.
I'm in a new role so I am part of a group of people who are shaping the future of this industry. It's just amazing. We meet people who are real leaders and have a passion for what we do. It's not just a job. We're making everyone feel safer in their homes.
I think we're influencing what happens next and creating a positive legacy for future generations. For me that's the best part of the job.
How do you feel supported at A2Dominion?
I think A2Dominion is one of the most supportive environments I've been in. We have an open culture so I've never felt I couldn't speak.
We encourage inclusivity, and that makes me feel I'm part of something bigger. We share information and network and I'm listened to.
Being empowered and encouraged makes a huge difference in how I feel, and we have amazing people at every level.
What opportunities have you been given to learn and grow?
Oh, so many courses: especially industry-recognised ones. I'm currently doing a level six diploma in building safety which has just been developed and I'm one of the first people on it.
I feel taken care of and it's just brilliant!